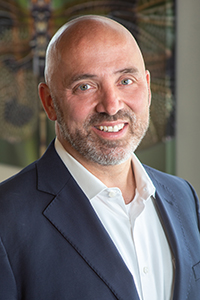 Chris Stelzig, CAE
cstelzig@entsoc.org
1-301-731-4535 ext. 3012
Contact Chris about: Governing Board | ESA governance | ESA strategy | Code of Conduct | ethics concerns
Chris has enjoyed working with ESA in a wide array of management areas since March 2000, including science policy, certification, membership, data management, and strategy. Today he leads the headquarters office as the executive director. He is ESA's primary liaison between staff and governance as well as serving as a primary point of contact for the society on many allied groups.
Chris' education and background is in marketing, and he came to ESA from serving eight years in the newspaper industry. He has stayed with ESA for so many years because he is a firm believer in the mission of the Society and the opportunities for insect science to make the world a better place through the strategic principles of social responsibility, global impact, and increasing influence. He is a frequent volunteer for a variety of philanthropic organizations and has served on the board of local Annapolis charities. He was born in Fargo, ND, grew up in Morgantown, WV, and now lives within walking distance of the ESA headquarters office.
Favorite insect: Mantids. Really pretty much anything from Mantodea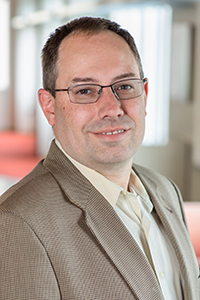 Neil Willoughby
nwilloughby@entsoc.org
1-301-731-4535 ext. 3005
Contact Neil about: any financial or administrative matters | Chrysalis Fund | Education & Outreach Committee
Neil oversees all financial operations of the Society. As the director of finance, he serves as a support vehicle for its membership, ESA management, and the Society's Governing Board.
Neil has specialized in nonprofit association financial management and budget planning since 1997. During that time, Neil has worked for several organizations, increasing his capacity and responsibility in each successive role. Prior to joining ESA in 2008, Neil was controller at the Washington Scholarship Fund, and deputy director of finance and budgeting at the American Legislative Exchange Council.
Neil was born in Washington, DC, and has remained local to the mid-Atlantic region most of his life. He earned his bachelor's degree in finance (1996) from Frostburg State University and a master's degree in both accounting and financial management (2017) from the University of Maryland University College.
Favorite insect: Acherontia styx ("Also known as the death's head moth, indirect subject in one of my favorite movies.")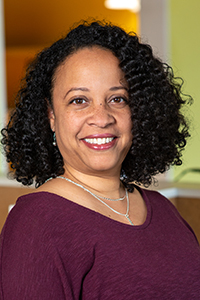 Alexis Lyons
alyons@entsoc.org
1-301-731-4535 ext. 3017
Contact Alexis about: vendor payments | membership payments | refunds
Alexis helps ESA members with payments that need to be made to the Society, ranging from membership renewals to Annual Meeting payments. She also helps facilitate any refund requests. When not helping the members, Alexis assists the director of finance with monthly and annual reporting and regular day-to-day accounting functions.
Trained in accounting business finance, Alexis started her career with major audit firm Deloitte and Touche. Her path has led her into the nonprofit realm, where she values being involved with an organization that has a meaningful mission to her. While she may not keep a bee hive at her house, she recognizes the importance of our pollinator population and is happy to whatever she can do to support the scientists that love them.
Favorite insect: Glass-winged butterfly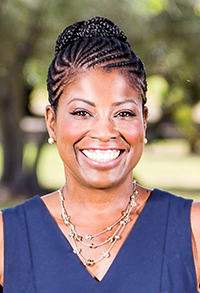 Stacie East
seast@entsoc.org
1-301-731-4535 ext. 3030
Contact Stacie about: diversity, equity, and inclusion │ EntoMentos │ Diversity & Inclusion Committee │ Student Affairs Committee │ Early-Career Professionals Committee
Stacie spearheads ESA's diversity, equity, and inclusion efforts. She practiced law for more than 25 years after graduating from Yale Law School and the University of Chicago. She has extensive professional association volunteer experience, and has served on a number of association committees, task forces, and boards. In addition, Stacie was recently the director of a diversity pipeline program and served as associate director of diversity and inclusion at the California Western School of Law.
In her downtime, Stacie lifts weights and hikes.
Favorite insect: June bug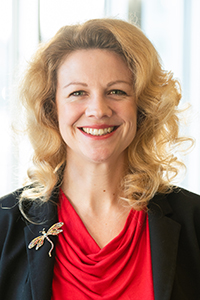 Erin Cadwalader, Ph.D.
ecadwalader@entsoc.org
1-301-731-4535 ext. 3025
Contact Erin about: Science policy and advocacy | New initiatives | Strategic direction for ESA
Erin leads the Society's science policy and advocacy efforts, including the Grand Challenges Agenda for Entomology, as well as overseeing the certification programs. She is a key liaison between ESA and many allied groups and leads the recently established Vector-Borne Disease Network. Before joining the ESA staff, Erin worked with the Society for several years as the leading voice for ESA on Capitol Hill as an external consultant and lobbyist.
While her background is in biomedical research, she transitioned from the bench to the science policy community in D.C. nearly a decade ago and has worked on a wide range of advocacy issues related to scientific research and workforce development, higher education, and social justice for organizations such as Research!America, the Association for Women in Science, and Lewis-Burke Associates LLC. She is passionate about the importance of evidence-based policymaking and ensuring science and research are part of the conversation.
Erin grew up on the East Coast and in the Midwest. She earned her bachelor's degrees in biochemistry and molecular biology from the University of Wisconsin-Madison and her Ph.D. in neurobiology and anatomy from the University of Utah. After slowly drifting westward, she now calls Maryland home.
Favorite insect: Western Hercules Beetle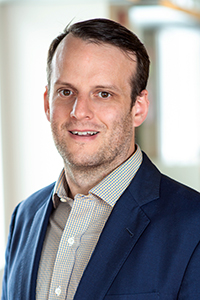 Willet Hossfeld
whossfeld@entsoc.org
1-301-731-4535 ext. 3026
Contact Willet about: everything certification-related | BCE | ACE | ACE-International
Willet leads the charge for ESA's Certification Programs, helping individuals quantify and demonstrate their arthropod understanding, whether they are pest management professionals or entomologists looking to specialize their knowledge.
Willet began working with certification programs in 2009 while working as a software vendor for various medical associations. Willet made the transition to working for an association in 2013 and has overseen the development, support, and update of several certification programs. He is an advocate for certifications in whatever aspect of life is relevant, believing they serve as a concise, easily understandable way for the general public to understand an individual's expertise. He joined ESA in 2017 to oversee the BCE and ACE programs and has enjoyed his crash course in entomology and pest management, having minimal exposure to either prior to joining ESA.
Born and raised on Long Island in New York, Willet earned his bachelor's degree in Spanish and Latin American Studies from Hobart College in 2006. When he's not working, he prefers to spend as much time outside as possible, preferably on the water.
Favorite insect: "It's a toss-up: The white witch moth and rhinoceros beetle were two of the first insects I really learned anything about, and the orchid bee is just such a cool looking bee, sort of metallic blue/green."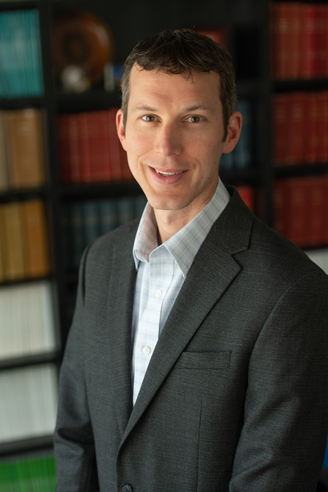 Matt Hudson
mhudson@entsoc.org
1-301-731-4535, ext. 3020
Contact Matt about: ESA's publications | how to publish a book with ESA | ESA's editorial boards and Publications Council | Common Names of Insects Committee
Matt believes that nonprofit societies like ESA play a unique and important role in supporting scientists and scientific research. He directs the Society's publications, communications, and marketing program. Together, this team produces ESA's eight journals, the member magazine, books program, blog, media outreach, and email marketing efforts. Prior to ESA, Matt spent 15 years with the Geological Society of America.
Matt earned a bachelor's degree from the University of Notre Dame in English and environmental science and a master's of fine arts in writing from the Vermont College of Fine Arts. He was born on the East Coast but has moved around, including stints in Tokyo, Minneapolis, and Chicago. He now works remotely from Colorado.
Favorite insect: Phasmids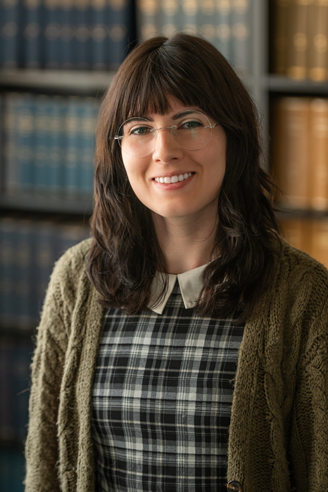 Irene Nudd
inudd@entsoc.org
1-301-731-4535 ext. 3028
Contact Irene about: general inquiries | journal information | manuscript updates | peer-review | ScholarOne
Irene assists in managing ESA's scholarly journals through a variety of administrative and creative tasks. From communicating with authors on manuscript statuses to working on projects to improve the flow of publication, her main priority is supporting those who volunteer their time and work for the advancement of entomological research. 
Irene received a B.A. in English from George Mason University and has always had an interest in publishing. She got started in publishing as an editorial intern at the Gastroenterological Association and developed a passion for journal publishing. From there, she went on to become the American Geophysical Union's first publications intern.
Originally from Woodbridge, Virginia, Irene is currently located in Alexandria, Virginia.
Favorite insect: Periodical cicadas (Magicicada septendecim). ("I wish I could take a 17-year nap.")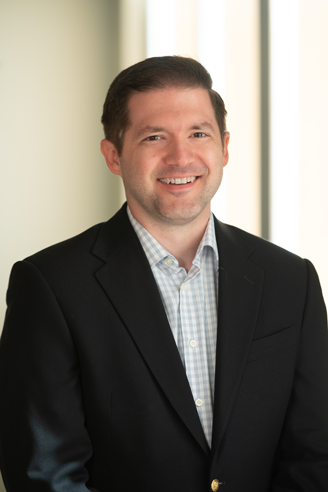 Joe Rominiecki
jrominiecki@entsoc.org
1-301-731-4535 ext. 3009
Contact Joe about: Entomology Today | social media | media relations | World of Insects Calendar | Better Common Names Project
Joe helps ESA members tell their stories about insect science. As manager of communications, Joe leads several of the Society's key external communication channels, including the Entomology Today blog, social media, and public relations. He also provides communications support for Science Policy and other ESA programs.
Trained in journalism, Joe originally had sportswriting in his scopes but found the mission-driven and service-oriented environment of nonprofit membership organizations much more engaging during nine years at the American Society of Association Executives. His role as a writer and editor for ASAE's Associations Now magazine brought him face to face with the best and brightest ideas in association management, and now he brings that experience to his role in communications for ESA.
Joe was born in Philadelphia, grew up in Ohio, and earned his bachelor's degree in journalism at Ohio University (2005). Today he works remotely for ESA from western Connecticut.
Favorite insect: Ticks ("I know, not an insect, and more of a morbid fascination, particularly living in New England.")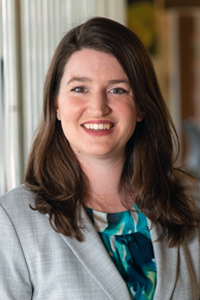 Laura Sparks
lsparks@entsoc.org
1-301-731-4535 ext. 3022
Contact Laura about: website technical support | email subscription questions
Laura helps educate and engage ESA members, with the goal of improving the member experience. As the marketing and web manager, Laura is the owner and driver of marketing across all program and service areas of ESA.
She serves as the staff expert on email communication, all ESA website properties, surveys, and branding. She also manages the ESA booth on-site at the ESA Annual Meeting. She works to elevate the Society's brand, programs, and services through customer-centric thinking, data-driven marketing campaign design, and strong data analysis.

Laura has spent her career focused on strategic marketing and innovative communication strategies across a variety of platforms and industries. She earned her bachelor's degree in journalism and vocal performance at Indiana University, Bloomington (2011).
Favorite insect: Damselfly
Valerie Quickel
vquickel@entsoc.org
1-301-731-4535 ext. 3021
Contact Valerie about: email subscription questions | ESA eNews
Valerie helps ESA members stay informed and engaged. In her role as the marketing coordinator, she helps expand ESA's marketing efforts by assisting with a variety of digital marketing tasks and managing ESA's biweekly newsletter, ESA eNews.
Valerie earned her BS in Business Administration from the University of Pittsburgh in 2018. During her senior year, she joined a team of engineers as a marketing specialist to help co-found a medical device start-up company. Spending a year and a half with the company, she helped translate Ph.D.-level science to the general public, and as a result, helped raise $20,000 from university pitch competitions. In the same year, as part of her coursework, she also worked with a team to develop a full campaign for the 2018 FIFA World Cup for FOX Sports.
She is excited to help members share their science and continue learning about entomology.
Favorite insect: Eastern tiger swallowtail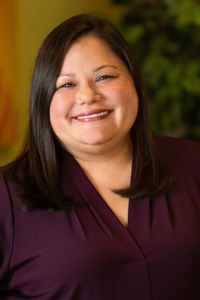 Rosina Romano, CMP, DES
rromano@entsoc.org
1-301-731-4535 ext. 3010
Contact Rosina about: everything Annual Meeting │your membership experience │Code of Conduct
Rosina brings members together to share their passion for insects. As the director of meetings and membership, she leads staff in creating memorable experiences throughout the year leading up to the society's Annual Meeting in November.
Rosina specializes in nonprofit conference planning, starting part-time with her first association in 1999. She first fell in love with supporting their annual legislative conference. Since then, Rosina has worked for a variety of membership organizations, steadily increasing the size and scope of their conferences and events. Prior to joining ESA, Rosina was the director of meetings and events at the National Association of County and City Health Officials (NACCHO), managing a team of four planners hosting 60 meetings a year.
Born in Alabama, Rosina grew up in southern Virginia. She earned her bachelor's degree in international affairs (2001) and her master's in tourism administration (2009) both from the George Washington University. In 2010 she earned the Certified Meeting Professional designation from the Events Industry Council.
Favorite insect: "Fireflies. You should see our backyard in the summer!"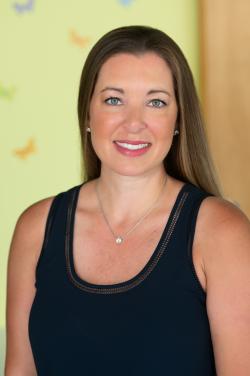 Cindy Myers, DES
cmyers@entsoc.org
1-301-731-4535 ext. 3011
Contact Cindy about: exhibiting | Corporate Partner Program | awards | Student Affairs Committee | Annual Meeting logistics
Cindy builds relationships with ESA's Corporate Partners and helps them reach their marketing goals by connecting them with ESA members. She also fills the exhibit hall yearly with exciting and interesting exhibitors for Annual Meeting attendees.

She loves planning and organizing, which shows each year during the Annual Meeting. Along with the meetings team, she executes the onsite logistics of the meeting, including registration, student volunteers, security, and the exhibit hall.
Cindy grew up in Maryland and earned her bachelor's degree in marking at Salisbury State University (2000). Cindy joined ESA in 2012 and brought with her more than 12 years of hotels sales and conference planning experience.
Favorite insect: "Scarab beetle (but only the pretty ones)"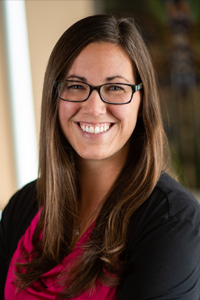 Becky Anthony, CMP, DES
banthony@entsoc.org
1-301-731-4535 ext. 3018
Contact Becky about: Annual Meeting | submissions | registration | Branches | Branch meetings
Becky manages the scientific program for the ESA Annual Meeting and serves as the primary staff liaison for ESA Branches, providing strategic and logistical support to the leadership.
Becky began her career in the food and beverage industry, where she worked for several years before transitioning to meeting planning. Her position with ESA combines her love of planning and logistics with her service-oriented personality, allowing her to connect personally with a large number of members throughout the Society.
A longtime resident of Baltimore, Maryland, you can frequently find Becky at the ballpark to catch an Orioles games or headed to the beach. She earned her bachelor's degree at Carson-Newman University in 2002. In 2018, she earned the Certified Meeting Professional designation from the Events Industry Council.
Favorite insect: Butterflies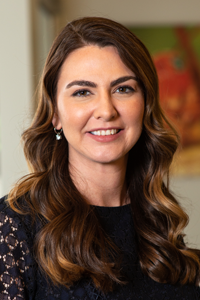 Mary Campbell
mcampbell@entsoc.org
1-301-731-4535 ext. 3013
Contact Mary about: membership │ data inquiries │ elections
Mary helps ESA members take full advantage of all the benefits the society has to offer. Her focus is to promote engagement and ensure that members are satisfied. She also provides support for key member programs and manages ESA's relationship with its outside database provider.
Mary was drawn to nonprofit association work, as an opportunity to support the mission of organizations she feels passionately about. Prior to joining ESA, Mary provided membership and constituent services support at Trout Unlimited, the Greater Maryland Chapter Alzheimer's Association, and the Natural Resources Defense Council.
Mary grew up in Annapolis, Maryland. She earned her bachelor's degree in Animal Science from the University of Maryland (2014).
Favorite insect: "Honey bee, but I'm grateful to all pollinators for their good deeds!"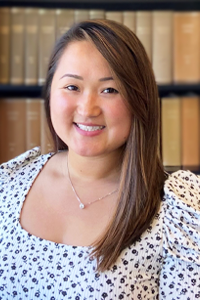 Javhana Johnson, CGMP, DES
jjohnson@entsoc.org
1-301-731-4535 ext. 3029
Contact Javhana about: Annual Meeting │ virtual submissions │ registration │ webinars │ membership inquiries
Javhana manages the virtual scientific program for the ESA Annual Meeting and oversees ESA's webinar series. She also assists with general membership inquiries.
Javhana began her career working in all areas of the hospitality industry, from food and beverage to hotel management. She worked at Walt Disney World as a management intern as well as a trainer prior to transitioning to government meetings. Prior to joining ESA, Javhana planned meetings for the Army, Army Reserve, and National Guard in the United States as well as internationally. She earned her Certified Government Meeting Planner (CGMP) designation in 2017 from Society of Government Meeting Planners.
Born in Mongolia, Javhana grew up in Arlington, Virginia, and earned her B.S. in hospitality management and business management at James Madison University. Javhana currently lives in Winter Garden, Florida, with her husband and their cat, Miss Bean. In her down time, you can find Javhana hiking, lifting weights, playing volleyball, or at Disney!
Favorite insect: Fireflies. I think it's neat that they are energy-efficient and some of them synchronize their flashing. They are balls of sunshine!