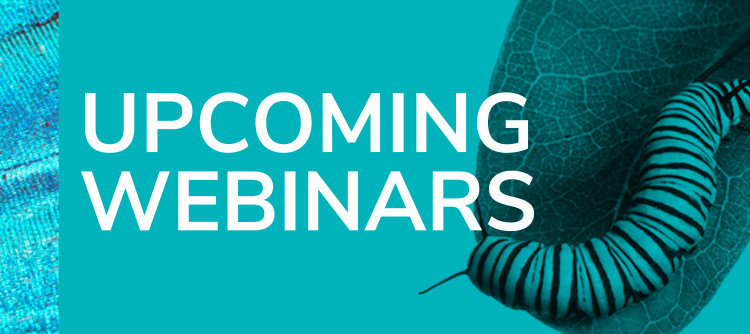 Hear from innovative thought leaders in the field of entomology. ESA hosts several webinars a year featuring career development best practices, how-to guides, and more. Registration is free for ESA's hour-long webinars and archives of each presentation are available for ESA members only. Join ESA today! 
Have a proposal for an ESA webinar? New Webinar Submission Form
**Please note that ESA has block-out dates of every Friday, and all ESA branch meeting dates (March 18-28, April 18-21, April 25-28), June 27-July 11, October 17-December 1, and December 23-January 2, 2023.**
Date & Registration Link

Presenter(s) & Description

Learn about Public Health Entomology Internships, Fellowships, and Research Positions

Tuesday, October 11, 2022

1:00-2:00 PM Eastern Time

Attendees will learn about the Public Health Entomology for All internships, fellowships, and research positions for 2023 and how they can apply. Successful applicants will work at the Centers for Disease Control in Atlanta, Fort Collins, or San Juan. There will be six internships for college students, four one-year fellowships for recent graduates, and four two-year research positions for scientists who will have earned a graduate degree by June 2023. Applicants must have attended a Minority Serving Institution and be interested in public health entomology and equity.

**Closed captioning will be available.

ESA ECP Career Track Webinar: NGO and Non-Profit

Wednesday, October 12, 2022

2:30-4:00 PM Eastern Time

The North Central Branch Early Career Professionals Committee and the national ESA Early Career Professionals Committee are organizing a webinar series focused on careers in entomology. In this webinar, we will highlight entomology careers in non-government organizations (NGOs) and non-profits! Join us to learn about job opportunities in NGOs and non-profits, the interview and hiring process, and strategies to be competitive in this job market. Join in on the conversation and bring questions!

**Closed captioning will be available.
**Please note that all the webinars are for everyone! Each webinar will be captioned. If you require another access service to fully participate or have any questions about accessibility, please contact Javhana Johnson at jjohnson@entsoc.org. To ensure the best experience, please try to contact us at your earliest convenience.**