Image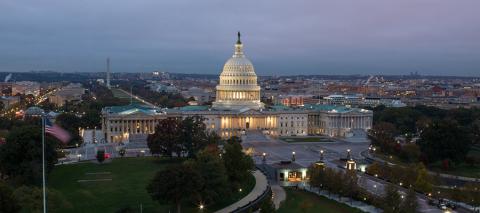 Studies have shown that, by far, the No. 1 influence on Capitol Hill is legislators hearing directly and personally from their constituents.
ESA's Science Policy Program issues periodic Action Alerts to channel the influence of entomologists like you. We need you to make your voice heard among legislators and policymakers.
Be an advocate for entomology—participate in open Action Alerts posted below, or sign up to receive notifications when new Action Alerts are issued.
Current Action Alerts
Advocate for Insect Conservation
The bipartisan Recovering America's Wildlife Act (RAWA) would create a dedicated federal fund for proactive conservation efforts led by states, territories, and tribal nations to address our nation's looming wildlife crisis. State fish and wildlife agencies have identified 12,000 species nationwide in need of proactive conservation action. For many states, nearly half of these identified animals are invertebrates. RAWA would create funding to assess and conserve insect species through research and monitoring in addition to critical efforts like collection digitization and support. It would also provide funding to address the impacts of invasive species on priority native species and habitats.
Please contact your legislators to urge their support for insect conservation and the Recovering America's Wildlife Act. Complete the form below or open the form in a new window.
Tell Congress About the Threat of Invasive Species
Members of Congress get re-elected for solving problems, not preventing them—which makes bringing attention to invasive species a challenge. Entomologists like you can help by informing legislators about the insects and arthropods that pose a threat to their states and why.
Please take a few minutes to send a message about invasive species to your members of Congress to tell them why they need to support programs for early detection and rapid response. Complete the form below or open the form in a new window.
Sign Up for ESA Advocacy Alerts
Be an advocate for entomology! Sign up now to receive ESA science policy Action Alerts.
More ESA Science Policy News and Updates
See the ESA Science Policy News newsletter archive.
(U.S. Capitol Building photo by Architect of the Capitol)