ACE-International
Image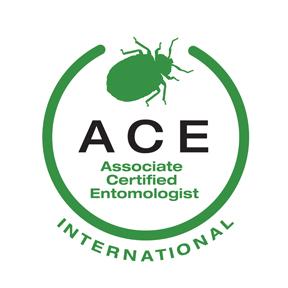 ACE certification is global.
Since 2004, pest management professionals in the United States who do not have a higher degree in entomology have been able to earn a certification of great distinction - the Associate Certified Entomologist, or ACE. Earning your ACE does not make you an entomologist, only a degree from a university can do that. But an ACE is widely recognized as a mark of high achievement in education, training, and learning in the pest management community. Starting in 2014, the ACE credential became an option for pest management professionals around the world.
There are many reasons to consider adding the ACE-I credential to your list of accomplishments.
Increase your professional visibility
Find more job opportunities
Attain industry-leading credentials
Set yourself apart from the competition
The ACE-International program is endorsed by the National Pest Management Association. 
Benefits of ACE-I credentialing include:
Inclusion in the online roster of ACEs
Online subscription to American Entomologist magazine
ACE wallet card
ACE certificate
Ability to purchase ACE-branded merchandise
ACE uniform patch, lapel pin, and truck decal
Limited license to use the ACE-International logo
Discounts on ESA membership dues and meeting registration
Certified Science e-mail, an e-newsletter that highlights the latest urban entomological research