The Eastern Branch Summer Meeting will be taking place at the Northern Virginia 4-H Educational Center in Front Royal, Virginia.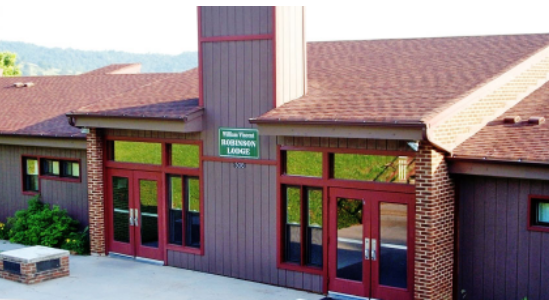 Northern Virginia 4-H Educational Center
2600 4H Center Drive
Front Royal, VA 22630
(540) 635-7171
Since 1981, the Northern Virginia 4-H Educational Center has offered year-round, research-based programming to the youth and families of Northern Virginia. In addition to its acclaimed camps, the Center hosts a variety of corporate retreats, festivals, team building programs, and outdoor recreation.
Our beautiful setting in Harmony Hollow, just outside Front Royal, Virginia will leave you invigorated and inspired. Home to acclaimed year-round camps and educational programs, we provide facilities and services to groups seeking a relaxed, economical retreat experience. Located on 229 acres in the Blue Ridge Mountains, the Center was deeded to Virginia Tech in 1976 and is the site of the historic U.S. Cavalry Remount Center. We are just 1 hour from the suburbs of Northern Virginia and Dulles International Airport and 1.5 hours from Washington, DC. 
Lodging at the Center consists of 18 rooms at Robinson Lodge and 24 rooms at Congressman Hall. Each room has 4-6 beds and a bath. Cost depends on the number per room for the two nights. Additional commercial housing is available in the Front Royal area.
Housing reservations will be part of the registration form which will become available in July. Rooms will be assigned on a first come, first serve basis.
Room rates:
Single: $125/night
Double: $62.50/night
Quad: $31.50/night