Opening Plenary: Perspectives on Diversity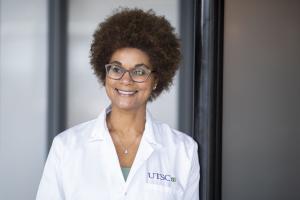 Maydianne CB Andrade
Professor, Biological Sciences
University of Toronto Scarborough
Canada
Dr. Maydianne Andrade's fundamental research uses black widow spiders (~30 species in the genus Latrodectus) as models for understanding links between ecology, evolution, and behaviour, particularly as these processes are related to mating, species diversity, plasticity, and other responses to environmental variation.
Andrade earned a B.S. from Simon Fraser University, an M.S. from the University of Toronto Mississauga, and a Ph.D. in neurobiology and behavior from Cornell University. An award-winning researcher, Andrade started her career as a Natural Sciences and Engineering Research Council of Canada University Faculty Award recipient, was named a Canada Research Chair in Integrative Behavioural Ecology, is a Fellow of the Animal Behaviour Society and of the Royal Canadian Geographical Society, and is an elected honorary international member of the American Academy of Arts & Sciences.
In 2020, together with a small group of colleagues, Andrade co-founded the Canadian Black Scientists Network to elevate, make visible, advocate for, and connect Black Canadians in Science, Technology, Engineering, Mathematics, and Medicine across sectors. She also founded and co-chairs the Toronto Initiative for Diversity and Excellence, dedicated to making universities more inclusive and equitable through peer-to-peer education and leadership advising. Additionally, Andrade partnered with University of Toronto Communications to co-create and host the podcast The New Normal, which examined how the disruption of the pandemic could catalyse a more equitable post-pandemic world.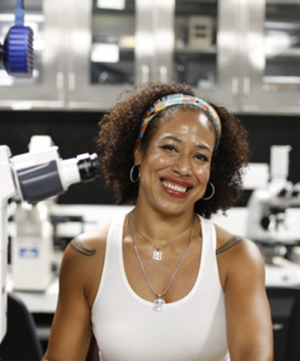 Cassandra G. Extavour
Howard Hughes Medical Institute Investigator
Timken Professor of Organismic and Evolutionary Biology and of Molecular and Cellular Biology
Harvard College Professor
Harvard University
USA
Dr. Cassandra Extavour's laboratory is interested in understanding early embryonic development, the genes that control this development, the evolutionary origins of these genes and how their functions have changed over evolutionary time. The lab is particularly interested in the development and evolution of reproductive systems, including both germ cells and somatic gonad cells.
Extavour earned an honors B.S. at the University of Toronto and a Ph.D. with Antonio Garcia Bellido at the Severo Ochoa Center for Molecular Biology at the Autonomous University of Madrid. She has received numerous honors and awards, including the Natural Sciences and Engineering Research Council of Canada, Trinity College, and Edward Blake admissions scholarships and the Robert Philips Award for Excellence in Spanish as an undergraduate student and the Ellison Medical Foundation New Scholar in Aging Award as an assistant professor. For her teaching and mentoring activities, she has been nominated for the Joseph R. Levenson Memorial Teaching Prize and the Harvard Graduate Women in Science and Engineering Mentoring Award.
Outside the lab, Extavour has been a musician and performer since the age of five, and a professional classical singer since her undergraduate days in Toronto.
Swanne Gordon
Assistant Professor, Biology
Washington University
USA
Dr. Swanne Gordon's research is built around the underlying question, "Why is there diversity in nature, and how is it maintained?" She performs it typically in two systems: the rapidly evolving Trinidadian guppy and the globally widespread aposematic Wood tiger moth.
Gordon received a B.S. in zoology from Michigan State University, an M.S. in biology from McGill University (supervised by Dr. Andrew Hendry), and a Ph.D. in biology from the University of California Riverside (supervised by Dr. David Reznick). Along each of these stages she has secured independent funding and numerous awards, including a prestigious Postdoctoral Academy of Finland Research Fellowship with Dr. Johanna Mappes at the University of Jyväskylä.