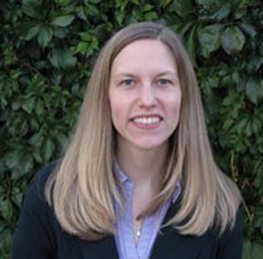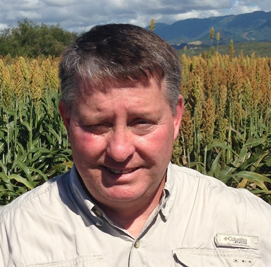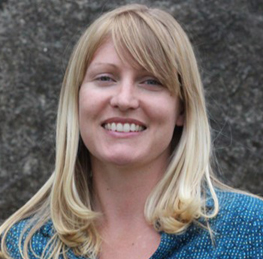 Dr. Julie Ann Peterson                         Dr. Robert L. Meagher, Jr.                 Dr. Wendy A. Johnson

Welcome to the Mile High City - Denver, Colorado - and the 65th Annual Meeting of the Entomological Society of America! The Program Committee has been working hard to shape the meeting championed by President Susan Weller's theme of "Ignite, Inspire, Innovate." Along with our typical symposia, contributed papers, and posters, we will continue the interactive Lunch and Learns and are highlighting an exciting lineup of Workshop offerings. Additionally, we will explore new ways to collaborate and communicate including inspirational Sunrise Sessions and fast-paced Three-Minute Lightning Bug Talks for students and members. 
The Program Committee accepted four Program Symposia, four Workshops, eight Lunch and Learns, and five Sunrise Sessions for 2017:
Program Symposium: Grand Challenges: Tackling Invasive Species and Communication Strategies
Program Symposium: Igniting the Spark: Science Communication by the Next Generation of Entomologists
Program Symposium: The Power of Cooperation: Collaborations that Facilitate Advancements in Science
Program Symposium: Igniting the Cross Disciplinarity, Inspiring Novel Research, and Innovating Solutions to the World's Biggest Killers: Ecological and Evolutionary Perspectives of Biodiversity in the Mosquitoes
Workshop: Ignite, Inspire, and Innovate through Education and Outreach
Workshop: Insect Genome Editing: Why and How
Workshop: Promulgate Your Passion: Techniques to Create, Engage, and Communicate Science
Workshop: Making the Switch: A Beginner's Guide to R for Those Familiar with Other Packages
Lunch and Learn: How to Talk to a Nine Year Old about Climate Changes (and Other Tough Concepts!) Using Informal Invertebrate Education
Lunch and Learn: To the Head of the Class: Preparing for Your First Faculty Teaching Position
Lunch and Learn: Inspiring Science through Storytelling
Lunch and Learn: Science Policy 101 for the Entomologist
Lunch and Learn: This Week in Science Podcast Live Taping!
Lunch and Learn: 1, 2...Eyes on You: Classroom Management, Crowd Control, and How to Rock Any Outreach Presentation
Lunch and Learn: Creative Writing for Entomologists: Short Forms and Little Creatures
Lunch and Learn: ESA Publications "Ask Me Anything"
Sunrise Session: "Bugs on Bugs": An Inquiry-Based, Collaborative Activity to Illustrate the Diversity of Arthropods and their Symbionts
Sunrise Session: Achieving Success as a Mentor through Implementation of Effective Mentoring Strategies
Sunrise Session: Women in Entomologist Breakfast
Sunrise Session: Ignited School Staff and Student Interest in IPM through Innovation
Sunrise Session: USDA-APHIS-BRS and EPA Training on Permitting for Genetically Engineered Insects
The Program Committee followed the tradition set by the ICE 2016 meeting by having symposia talks last 15 minutes. Forty-four Section Symosia consisting of 489 talks were selected by the Section leadership, while an additional 43 Member Symposia consisting of 432 talks were accepted by the Program Co-Chairs. Contributed oral presentations will be a robust component of this year's meeting, with 47 sessions composed of 610 ten-minute talks. A first for this year, the Three-Minute Lightning Bug Talks have both student and non-student participants (37 talks). The Poster Co-Chairs, Jesus Esquivel, Catherine Loudon, and Alvin Simmons, have arranged 21 poster sessions composed of 355 posters. Rounding out the Denver meeting, we have 21 Organized Meetings scheduled; which proves to be a popular meeting event since it's initiation in 2014. Organized Meetings are scientific meetings that fall outside of other defined categories. 
The Student Competition Co-Chairs, Surendra Dara and Cheryle O'Donnell, have put together a great student competition set for Sunday and Monday mornings. Please note that the expansion of student competition talks that now fill two meeting mornings is a change from previous years. They have arranged 48 sessions of 478 oral presentations, 27 sessions of 234 student posters, and two sessions of 38 Three-Minute Lightning Bug Talks. 
Another change this year includes efforts to go green by forgoing the traditional distribution of tote bags at registration. Instead, we are encouraging attendees to BYOT: Bring Your Own Tote. Show your school spirit, represent your company, or choose your favorite bag from a past ESA or other conference! Look for an upcoming social media campaign including more info for #BringYourOwnTote.
We encourage you to share your excitement about the upcoming conference on social media using the official meeting hashtag #EntSoc2017. Don't forget to download the mobile app prior to attending, which will be made available this fall. Registration for the meeting is now open. Once you have registered, be sure to head to our housing site and book your room.
Denver boasts 300 days of sunshine, an exciting cultural scene and of course its natural beauty; what's not to love here?! If you're an outdoor lover, you should make time during the meeting to escape to the nearby Rocky Mountain range; including pristine rivers and easily accessible day hikes. Check out the Mile High: Things To Do site for more information on the surrounding area. Or, if you prefer, check out our Denver Tour offerings, we've provided a diverse selection of both indoor and outdoor adventures to choose from. Either way, we encourage you to make time to explore Colorado and downtown Denver during the Annual Meeting.