Congratulations and welcome to the incoming officers of the Southeastern Branch! 
President-Elect
Southeastern Branch President-Elect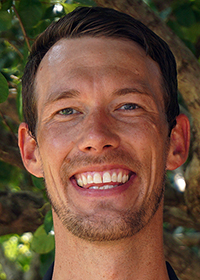 Kevin Chase
Bartlett Tree Research Lab
Bio: Kevin Chase is a research entomologist with the Bartlett Tree Research Laboratory. He received his BSc from Shippensburg University in ecology, his MSc from Mississippi State University studying forest entomology, and his PhD from the University of Canterbury, New Zealand where he combined his passion for ecology and forest entomology. He also did a post-doc at the University of Minnesota studying bark beetles. Kevin has worked at the Penn State Fruit Research and Extension Center, the United States Department of Agriculture – APHIS, and as a utility arborist with Arbor Metrics Solutions.
Past ESA activity or other volunteer service: Kevin has been an ESA member for more than a decade. He has been part of the southeastern branch as a Member at Large (2 years) and on the sponsorship committee (2 years). For the 2021 SEB ESA meeting, he created and ran a networking event to connect graduate students with potential future employees or academic advisors. He was also on the planning and sponsorship committee for the 2021 North American Forest Insect Work Conference. Kevin has been part of writing and reviewing Best Management Practice guides for the International Society of Arboriculture.
Candidate statement: Kevin's interest in serving in this role stems from his heart of uniting people. Unification has been extremely difficult with the recent COVID pandemic and we are all trying to figure out how we as a society will function. The graduate student experience, for both advisors and students, has changed drastically and the networking opportunities that were once afforded haven't been the same in the past two years. The travel and research restrictions placed on governmental workers across all scales have impacted how these groups function. Privately owned companies are feeling the weight of a worker shortage and haven't had the opportunity to network with new potential employees. Kevin's vision for his year of service is to connect and unify entomologists across all breadths of the society and to recruit and inspire new folks into the society. He plans on doing this via in-person and virtual networking events, physical and virtual media exposure across southeastern schools, government facilities, and industry, and networking across other life science disciplines. Kevin only has one assumption if you are a member of ESA - you love insects! That is the only precedent needed to become a strong and diverse entomological branch and everyone deserves a seat at the societal table.
Member-at-Large
Southeastern Branch Member-at-Large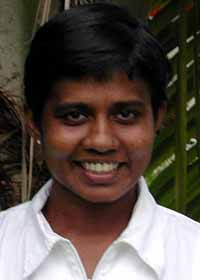 Kaushalya Amarasekare
Tennessee State University
Bio: Dr. Kaushalya Amarasekare is an Associate Professor of Entomology at Tennessee State University (TSU) in Nashville, Tennessee. She received her Ph.D. in Entomology from the University of Florida and completed postdoctoral training at Oregon State University. She has been at TSU since 2015 and teaches Entomology, mentors graduate and undergraduate students, and conducts research and state-wide Extension programs. Her research program focuses on Integrated Pest Management (IPM) and the effects of insecticides on natural enemies. The overall goal of her program is to promote IPM in Tennessee and popularize Entomology among minority students. Dr. Amarasekare has 22 peer-reviewed publications and made 65 research presentations at professional meetings. For her accomplishments, she was honored as the TSU's College of Agriculture Outstanding Young Researcher in 2019.
Past ESA activity or other volunteer service: Dr. Amarasekare has been a member of ESA since 2001. She has served the ESA as a peer-reviewer of ESA journals and judge and moderator of student competitions. She has participated in numerous ESA symposia at the regional and national levels and presented her research at the National, Southwestern, Pacific, and Southeastern branch meetings since 2001. Dr. Amarasekare has published most of her research in ESA journals. She is the past president of the Tennessee Entomological Society and currently serves as a member of its advisory board and on the award and nomination committees. She has served the TES as the President, President-elect, Program Chair, and Awards and Local Arrangement Committee Chair. Dr. Amarasekare has actively participated in the Tennessee Academy of Science as a judge and moderator of student competitions and presented her research at its annual meetings.
Candidate statement: Dr. Amarasekare has been an ESA member for the past 20 years. She is honored to be nominated for the ESA Southeastern branch member-at-large position. If elected, she will strive to make the branch more inclusive for minority students and minority-serving institutions. She will seek ways to increase minority student membership and participation in the ESA meetings both nationally and regionally in the Southeastern Branch. She is dedicated to promoting Entomology to minority undergraduate and graduate students through teaching, training, and mentoring them in research and Extension activities. As an Entomology faculty member serving at a Historically Black College and University (HBCU), she is committed to promoting equity, diversity, and inclusion in the field of Entomology. If elected, she will do her utmost to work with other members to realize the goals of our branch.