Congratulations and welcome to the incoming officers of the Southwestern Branch! 
Secretary-Elect
Southwestern Branch Secretary-Elect
Sonja Swiger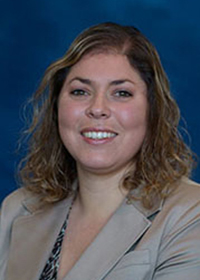 Texas A&M AgriLife Extension Service
Bio: Sonja Swiger has been an active member of the entomological community for over 15 years. Swiger received her B.S. from Bethany College in Bethany, WV in 2001 where she participated in the Beta Beta Beta biological society and conducted circadian rhythm studies with Melanogaster drosophila. She conducted her graduate studies at the University of Florida in Gainesville, FL, completing her M.S. in 2003 working with maggot mass temperature analysis and forensic fauna and her Ph.D. in 2007 investigating how blow fly larvae survive the extreme temperatures produced by a maggot mass. In the fall of 2008, she joined Texas A&M University as an Assistant Professor and Extension Specialist in Livestock/Veterinary Entomology located at the Stephenville, TX Research and Extension Station. In 2017, Swiger was promoted to Associate Professor within Texas A&M University where she focuses on arthropod IPM of biting insects that impact livestock and humans. Swiger is responsible for adult educational outreach and research projects state-wide related to livestock/veterinary entomology and serves as the Extension contact for mosquito issues. Swiger is the Co-PI for 1 of 5 CDC-funded Centers of Excellence, the Western Gulf Center of Excellence in Vector-Borne Diseases, where she conducts the outreach education for the Gulf Region which includes TX, OK, AR, LA, and MS.
Past ESA activity or other volunteer service: Swiger currently serves as the treasurer for the Medical, Urban, Veterinary Entomology-Entomological Society of America, is on the Executive Committee for the Livestock Insect Workers Conference, secretary for the Texas Mosquito Control Association, president-elect of the Society Southwestern Entomologists and has been the program co-chair for the Southwestern Branch ESA annual meeting five times. She has provided reviews for many journal articles for the Journal of Medical Entomology, Journal of Economic Entomology, Journal of IPM, Medical, and Veterinary Entomology, and others. Her publication record includes eight referred scientific journal articles, thirty-one extension publications, a pesticide applicator manual, and an online course in addition to several newsletters, Facebook, and blog posts. Swiger has been an active member of the ESA since 2003 and the Southwestern Branch of ESA since 2008. Sonja Swiger would be honored to serve as secretary-elect for the Southwestern Branch of ESA.
Candidate statement: I have had the honor and pleasure of working in a volunteer capacity for several Entomology related organizations and I would love to serve in the capacity of secretary-elect for the Southwestern Branch of ESA. I have a passion for continued education and mentoring upcoming entomologists and I feel this would give me the opportunity to continue to pursue that passion. I have helped organize and facilitate several conferences and meetings and I feel these gatherings are an integral part of our continued success as professionals. I would like to continue to bring cohesiveness and inclusion to all areas of entomology and I would look forward to supporting the governing body in doing this.
Treasurer
Southwestern Branch Treasurer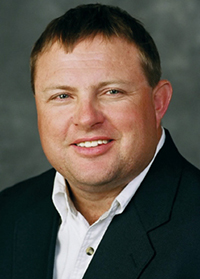 Robert W. Davis
BASF Professional & Specialty Solutions
Bio: Dr. Bob Davis's positions have included Fisheries Biologist, Pest Control Technician & Operator, Extension Research Specialist, Graduate Research Assistant, Technical Director for ABC Pest & Lawn Services, and Technical Field Representative for Aventis & Bayer Environmental Sciences. Bob is employed as a Technical Services Representative for BASF Professional & Specialty Solutions. Bob received his B.S. degree in Natural Resources and M.S. & Ph.D. in Entomology from the University of Nebraska. He is a Board Certified Entomologist. His graduate work was focused on testing and evaluating termite control materials and techniques. Bob has provided research & educational materials through peer-reviewed publications, extension and magazine venues. He has provided many educational and research presentations to the structural pest management industry for >25 years.
Past ESA activity or other volunteer service: Bob served ESA as Southwestern Branch: Treasurer 2020-now, Past President 2015-16, President 2014-15, Vice President 2013-14, Secretary-Treasurer. 2012-13, and Secretary-Treasurer elect 2011-12. He has served ESA as Certification Program: Awards Committee Chair 2008-2010, Past-Director 2007-2008, Director 2005-2007, Director Elect 2003-2004, & Representative of the Southwestern Branch 2001-2003. Bob has served as North Central Branch: Entomology Games Committee Member 1992-93, Student Affairs Committee Member 1991-1994, Chair 1991-92, & Vice-Chair: 1990-91, and Employment Opportunity Center Chair 1991-92. He served as Texas Pest Control Association Education Committee Chair 1999-2000. Bob served in volunteer positions for >25 years in Scouting BSA (Assistant Scoutmaster, Venture Crew Advisor, Committee Chair & Merit Badge Counselor).
Candidate statement: If elected to serve as Treasurer of ESA-SWB I plan on continuing to help the Branch provide interactive, informative, educational, and fun Branch meetings. I will support SWB member involvement in the ESA Annual Meetings. My focus will be on ensuring the Branch financials are kept current and support SWB meetings and endeavors. I will work with the SWB Executive Committee, Audit Committee & Treasurer of ESA to properly prepare and report the Branch financial records. The Branch meetings are great opportunities for ESA members to network, learn, share information, and support students. I developed much of my professional acumen participating in NCB & SWB meetings as a student and ECP. Being able to help current students and professionals grow from Branch meeting involvement is fulfilling. I ask for your vote to support my service as Treasurer of the SWB. Thank You!